SME5200 Pallete cleaning machine fixture cleaner
Feature
SME5200 Fixture Cleaning Machine is used to clean grease, flux, dust on the surface of
all kinds of SMT fixtures,tray, reflow oven cooler and filter, wave-soldering oven claw, chains, and nets…etc.
SME5200 is made up of a wash unit, rinse unit, dry unit, rotation cleaning basket unit, and control unit.
Put the dirt SMT fixtures onto the cleaning basket, setting the cleaning parameters,
the machine will automatically complete the wash, rinse, and the dry process by just pushing the start key.
The fixtures after cleaning are very clean and dry, ready to use at any time.
More pictures please click SMT THT Albums
Looking for 3D machine model please click SMT Machine 3D Drawing
Looking for SMT machine Catalog please click SMT Machine Catalog
Call to discuss SMT machine please click WhatsApp SMT
Email to SMT Specialist please click SMT Specialist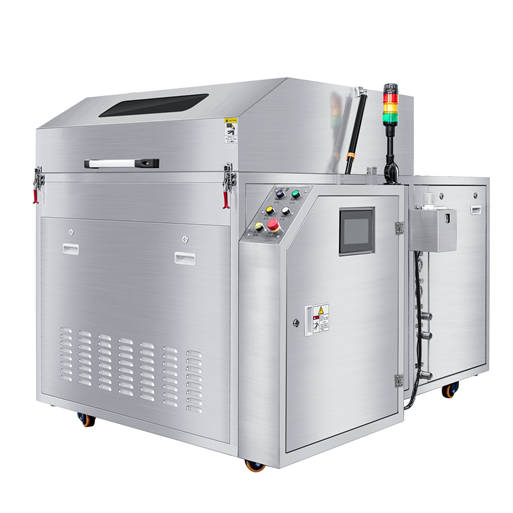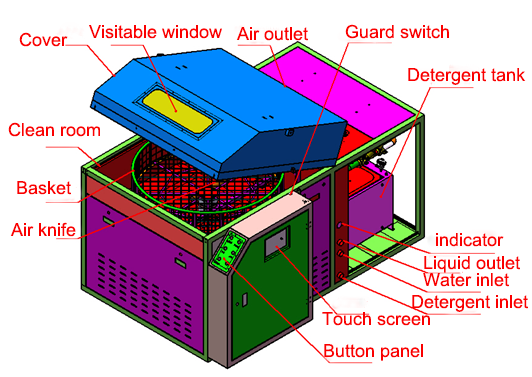 SME5200 Fixture cleaning machine overview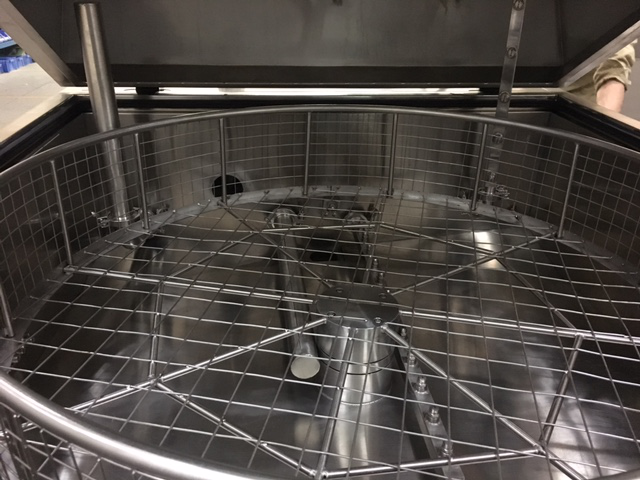 Cleaning Basket
A. 1m diameter round cleaning basket, batch clean fixture, basket turns during clean, rinse and dry process
B. clean-rinse- dry, the total process time is 30~40min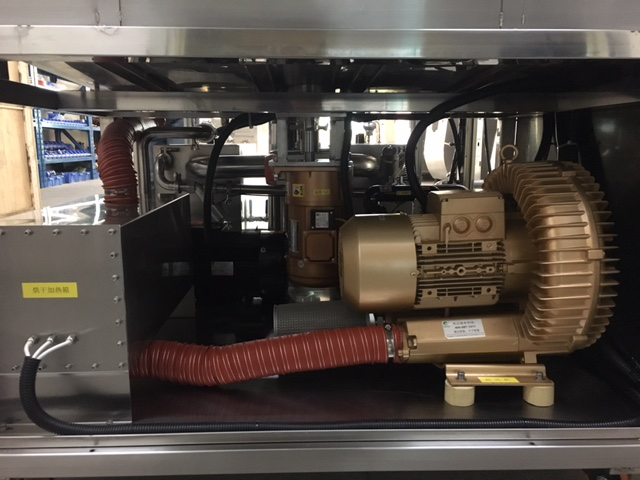 Pumps and air blower
A.High quality, big flow cleaning pumps
B. High flow rate blower, reduce hot air dry time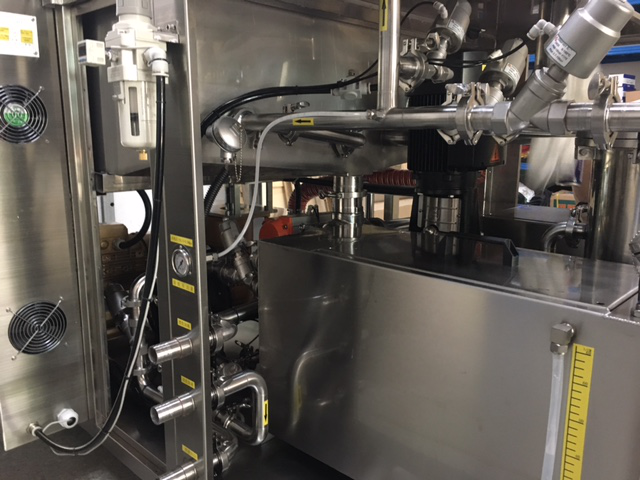 Liquid & water tank,SUS304pipes
A. Total SUS304 machine
B. Auto liquid/water fill in and drain out
C. Liquid tank and water tank and separated pipe system
D. Cleaning, rinsing spray bar and pipe are separated
Control System
A. Famous electric devices: Mitsubishi PLC, Touch panel, Inventor,
Schneider Contactor, Relay, CKD solenoid valve, OMRON power unit
B. Isolated and protected power supply and distribution system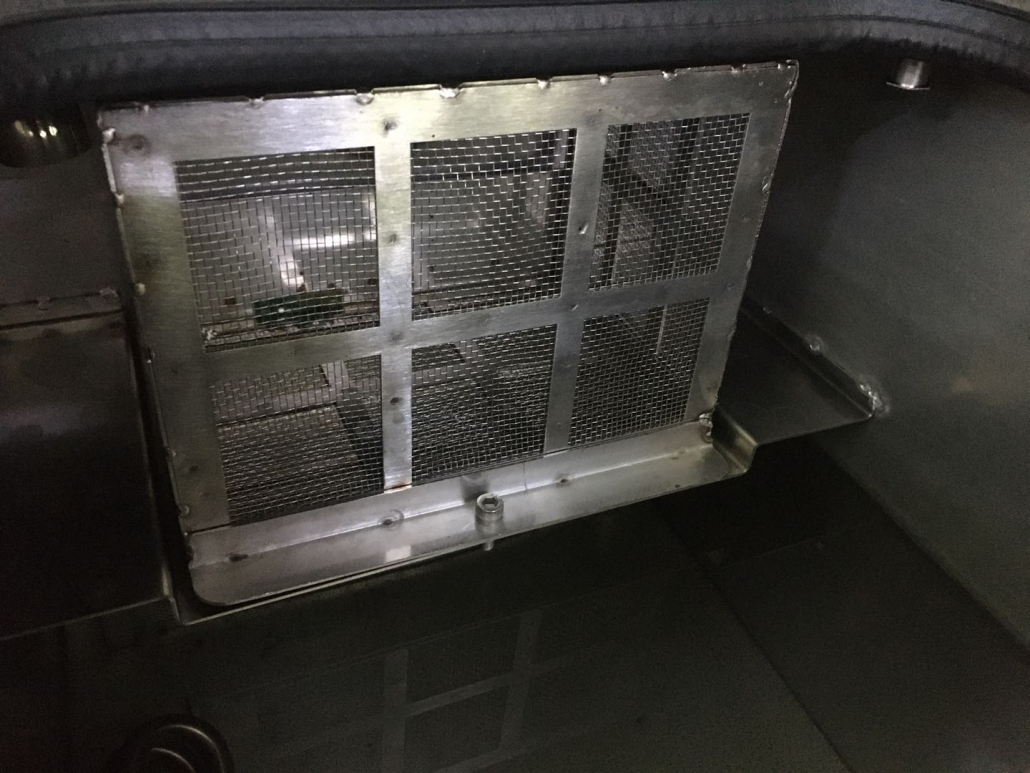 Filter screan
Filter screen for rinsing Its stainless steel, which can be cleaned regularly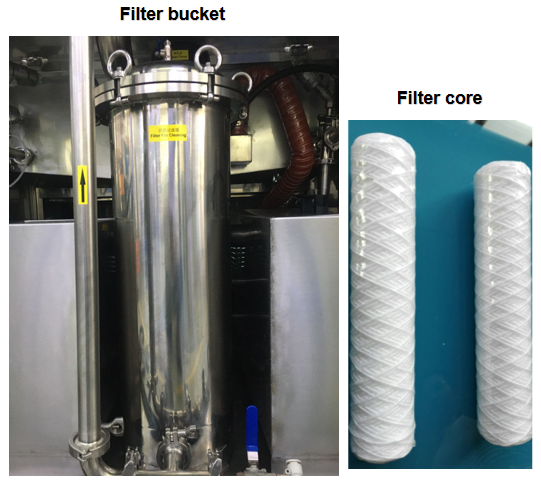 Filter for cleaning Total 5 pcs, normally replace rate at 15~30 days, and depend on cleaning condition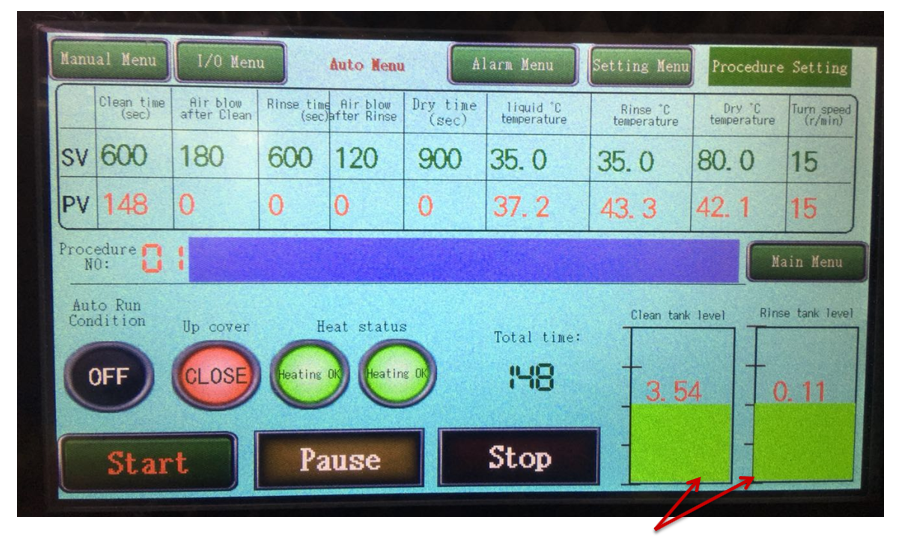 English operation interface The cleaning and rinsing pipes are equipped with pressure sensors. When it's higher or lower than the set value, the machine will be an alarm. This can protect the machine, and remind for maintenance.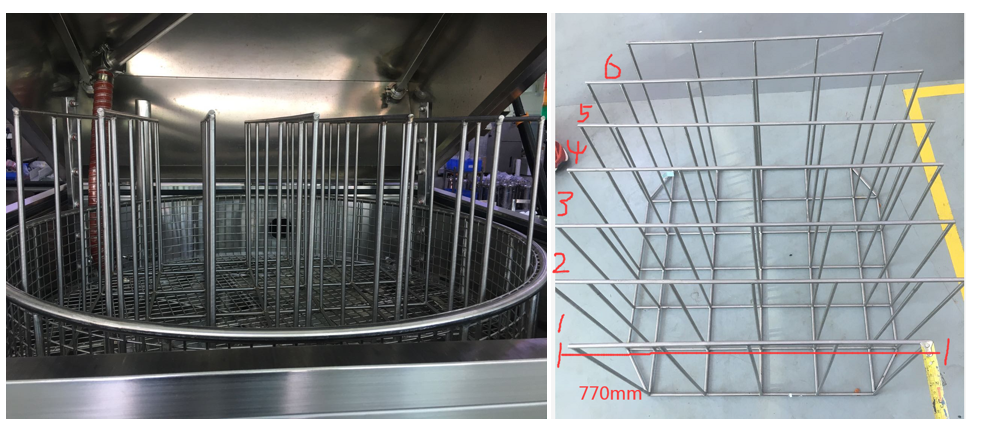 Pallet holder-customized basket
Cleaning case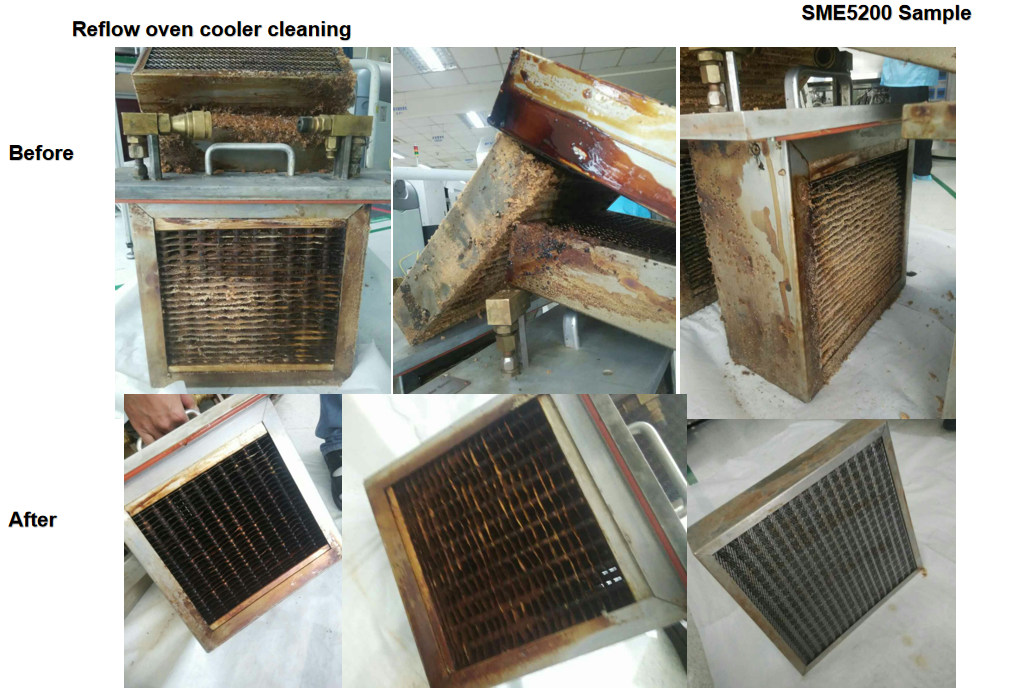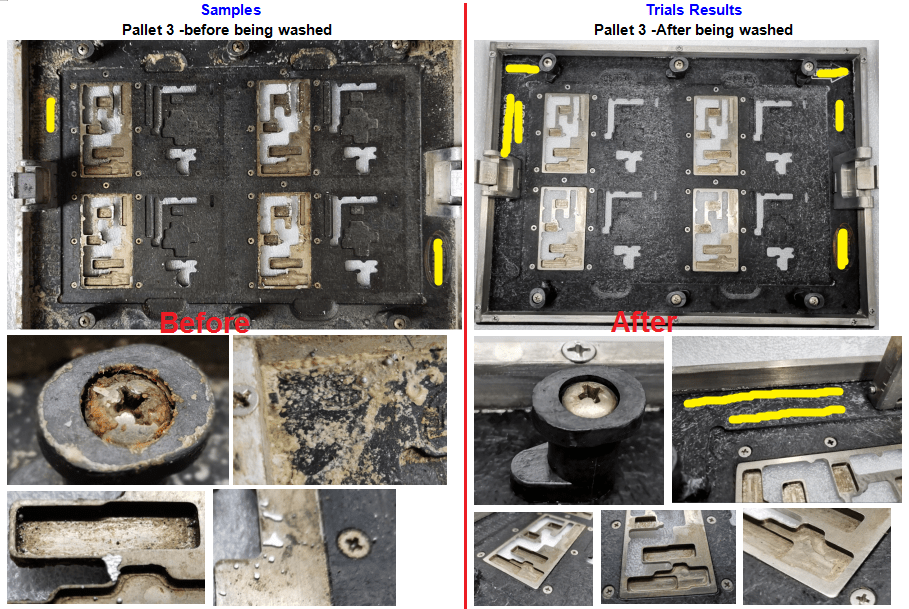 Trials results
Fixture cleaning process flow chart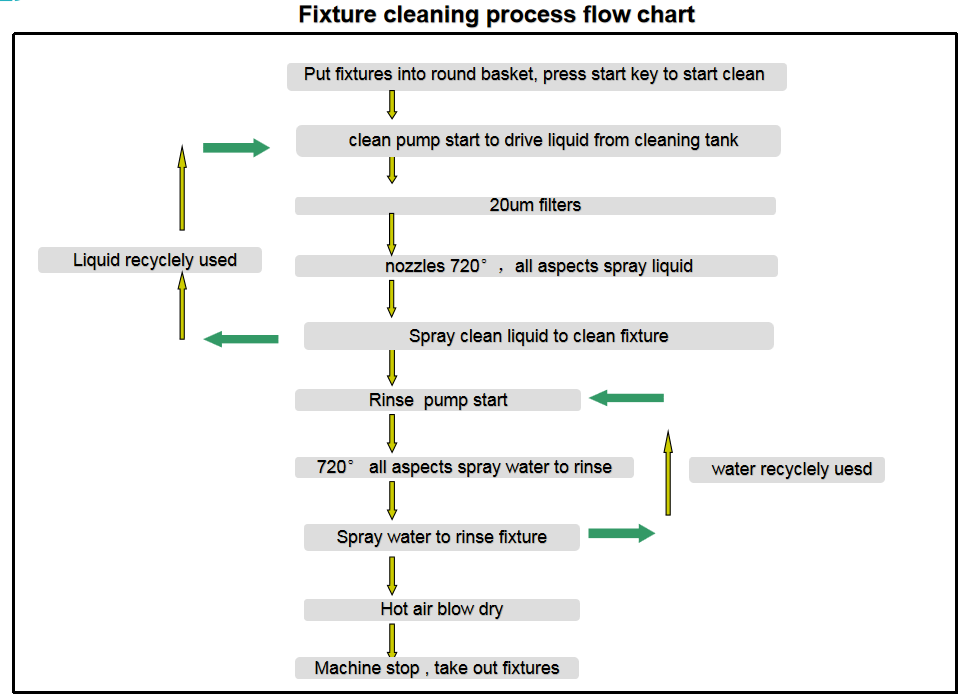 Specification
Items
Description
SME5200 Specifications
Note
1
Cleaning basket size
¢1000 mm x H200mm


2
Cleaning fluid tank capacity
80 L
Cleaning fluid
3
Capacity of rinse tank
80 L
Clear water
4
Cleaning method
Top, bottom, front spray cleaning
Complete coverage of 720 °
5
Drying methods
Compressed air cut, hot air dry
clean and fast
6
Cleaning filter
Grade 1:2mm filter screen for protect the pump
Higher liquid utilization
Grade 2:100um filter screen-filtering solid particles
Greatly save the operation cost
Grade 3:20um filter core for filter flux.


7
Rinse filter
Grade 1:2mm filter screen for protect the pump
Water recycling
Grade 2:100um filter screen for filter solid particles


8
Clean time
3 ~ 20 min


9
Rinse time
1 ~ 2 min


10
Dry time
10 ~ 20 min


11
Cleaning/rinsing pump power
2.2/1.1 KW


12
Blower power
3.7 KW


13
Diaphragm pump
Pneumatic, 1 inch
Automatically add fluid and drain fluid
14
Liquid heating
9KW, room temperature ~90℃


15
Hot air heating
9KW, room temperature ~90℃


16
A rotary motor
400 w.


17
Vent size
120 xh30mm Φ


18
Air supply
0.5 ~ 0.7 Mpa, 800-1000 l/min


19
The power supply
380 vac, 3 p, 50/60 hz, 34 kw
13KW during normal operation
20
The machine size
1380 mm (L) x 2000 mm (W) x 1400 mm (H)


21
Machine net weight
600 kg


1, Please visit: www.smthelp.com
2, Find us more: https://www.facebook.com/autoinsertion
3, Know more about our team: https://cn.linkedin.com/in/smtsupplier
4, Welcome to our factory in Shenzhen China
5, Google:Auto+Insertion
6, See machine working video: youtube – Auto Insertion
7, Looking forward to your email: wendy@smthelp.com
More pictures please click SMT PCB board conveyor
Looking for 3D machine model please click SMT Machine 3D Drawing
Looking for SMT machine Catalog please click SMT Machine Catalog
Email to SMT Specialist please click SMT Specialist
Call to discuss SMT machine please click WhatsApp SMT
Email to SMT Specialist please click SMT Specialist<