More pictures please click SMT THT Albums
Looking for 3D machine model please click SMT Machine 3D Drawing
Looking for SMT machine Catalog please click SMT Machine Catalog
Call to discuss SMT machine please click WhatsApp SMT
Email to SMT Specialist please click SMT Specialist
SME220 squeegee cleaning machine
Feature
1,The overall use of SUS304 stainless steel fuselage, acid, and alkali corrosion resistance, durable.
2,It is suitable for cleaning the scrapers of most automatic solder paste printers.
3,Ultrasound vibration + spraying and spraying two cleaning methods, cleaning more thoroughly.
4,Rotary scraper rotating system.
5,One-button operation, cleaning, rinsing, and drying are automatically completed in one time according to the set procedure.
6,The cleaning room is equipped with a visual window, and the cleaning process is clear at a glance.
7,Point rotation, fixture clamping mode, easy to take and place the scraper.
The color touch screen is controlled by PCL and operates according to the program.
The parameters of solution temperature, cleaning time, rinsing times/time, drying time, and drying temperature can be set.,
8,Cleaning, rinsing double pumps, double online double filtration system, double tanks, and their respective independent pipelines.
9,Hot air drying, double-layer design of the upper cover, good insulation effect.,
10,Equipped with a diaphragm pump, automatic filling, and drainage.
11,Japan, Germany, the United States, and other top-quality electric, pneumatic components, durable, safe, and reliable.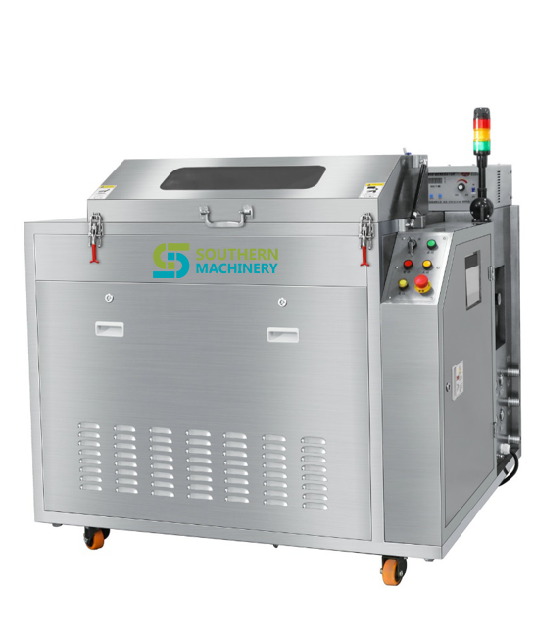 Structural description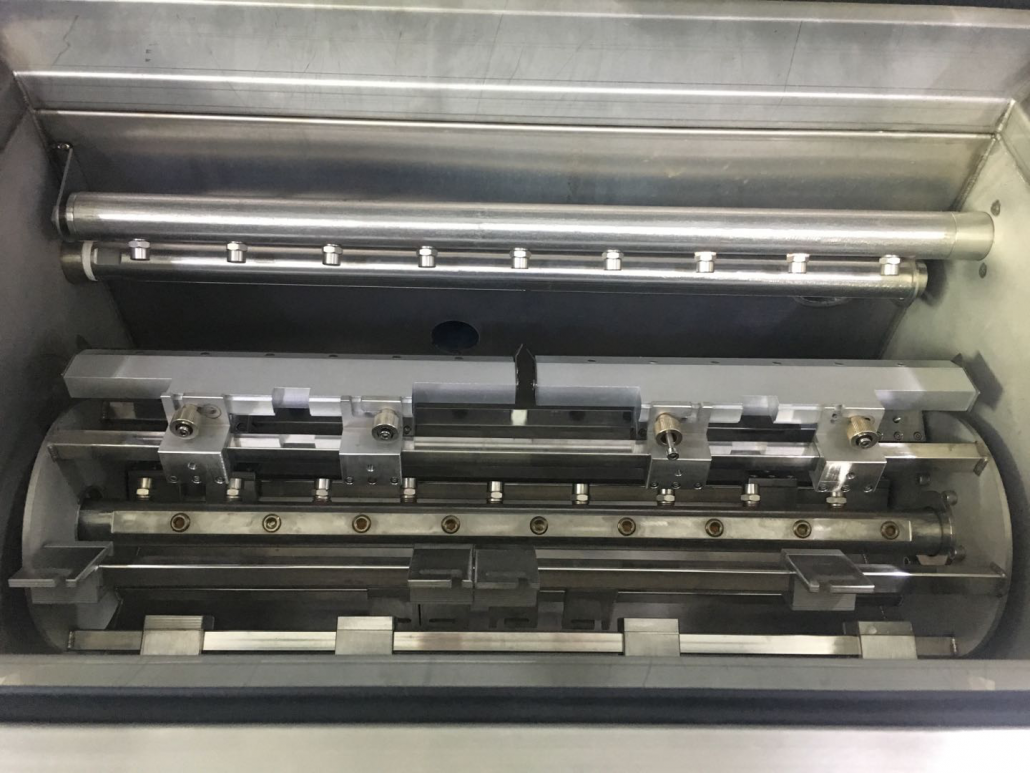 1. Ultrasonic + internal and external spray cleaning method, scraper surface and gap inside the solder paste can be completely cleaned, thoroughly.
2. Rotary cleaning can clean 6 600mm long scraper and 12 10-inch scrapers at the same time.
3. The scraper is fixed by fixture, which is convenient to take and put.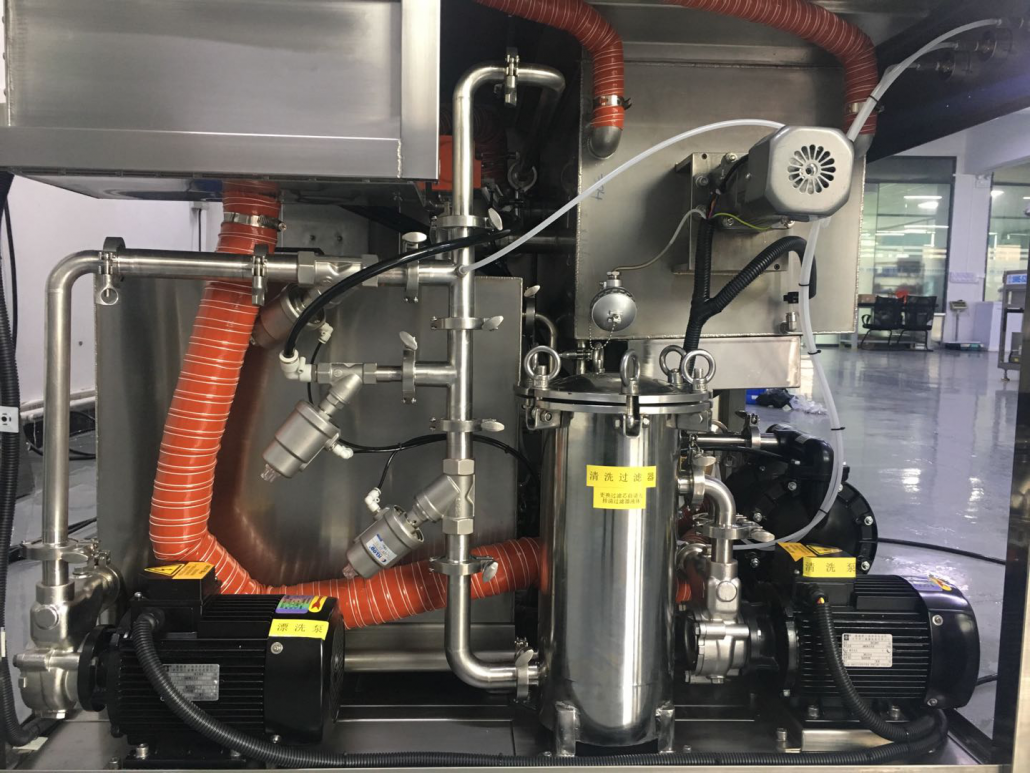 Independent cleaning pump, rinsing pump and add, drain pneumatic pump.

Ingersoll rand automatic feed, discharge pneumatic diaphragm pump.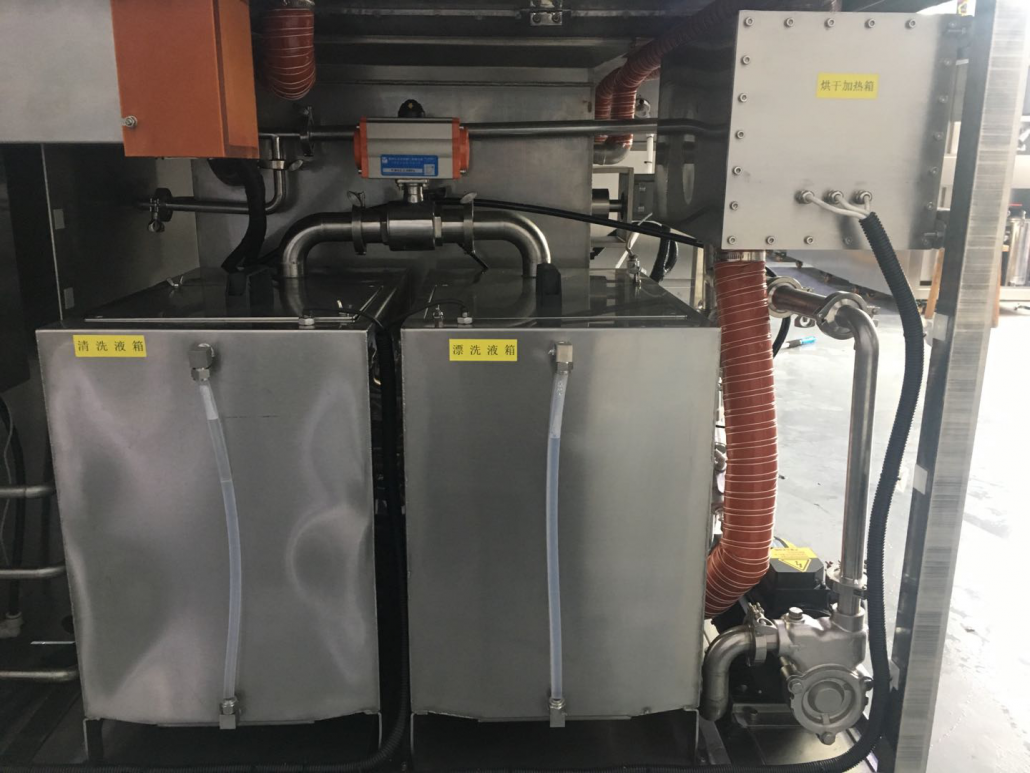 The cleaning and bleaching liquid tank is equipped with the heating temperature control device, a four-position floating ball control device, a protecting pump, and a heating wire. The cleaning liquid and rinsing water are recycled. Save solution and water.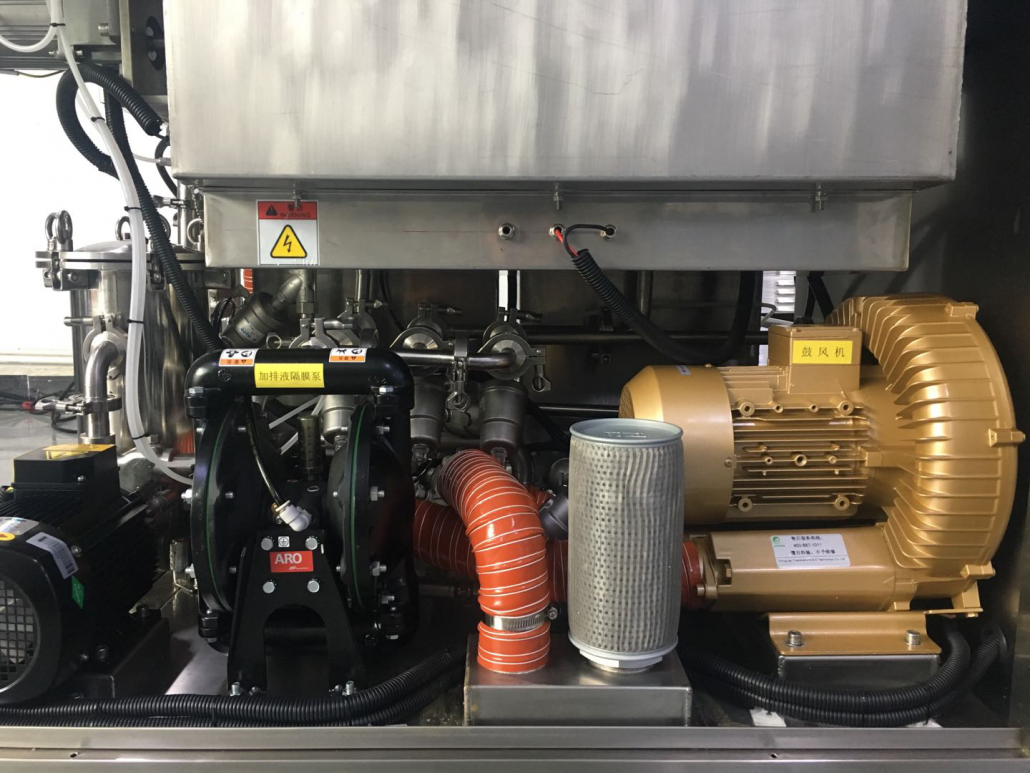 1. 2KW German kori blower, suitable for frequent start, high quality, long life.
2. High air volume can greatly improve the drying efficiency of steel mesh.
3. SUS304 stainless steel liquid pipe, Angle seat valve, never use any slimming rubber tube, need not worry about pipe pressure, leakage and service life.
4. Uniform distribution of ultrasonic oscillator, vibration frequency adjustable, good cleaning effect.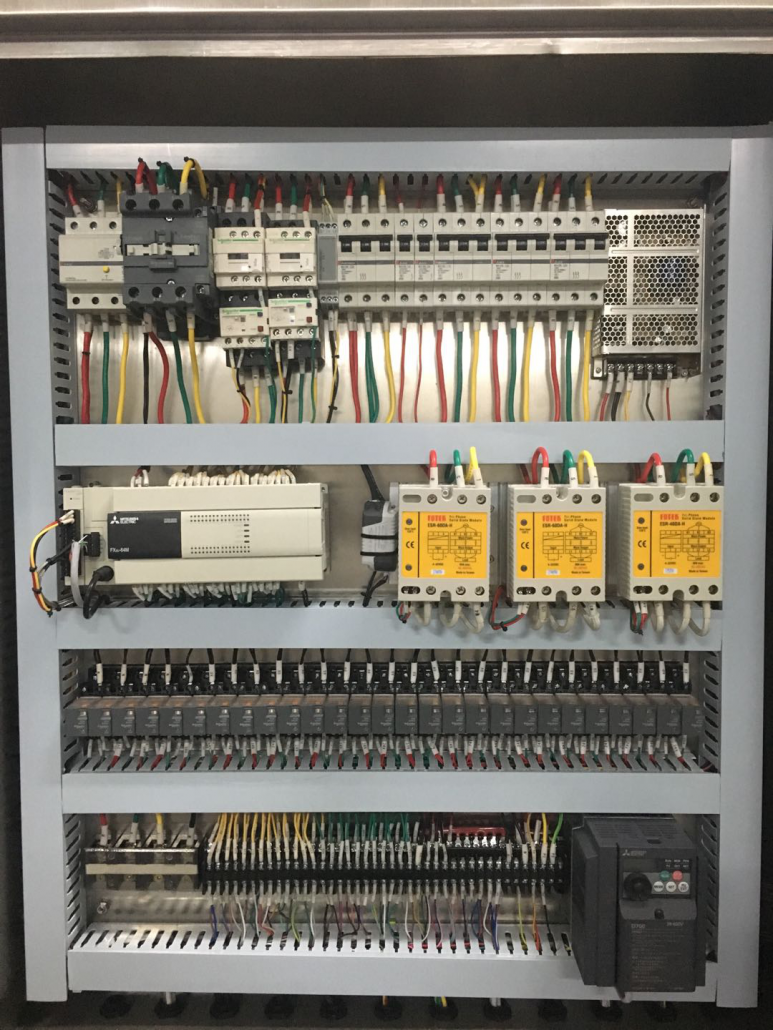 1. Mitsubishi PLC controller, Mitsubishi control module, Mitsubishi frequency converter, Mitsubishi touch screen, Mitsubishi circuit breaker, Mitsubishi leakage protection open; 2. Schneider intermediate relay, Schneider AC contactor, Schneider thermal overload relay; 3. Omron switching power supply, Omron inductor, Yangming solid-state relay; 4. Pellet Tri-color Indicator, IDEC Operating Panel Button, CKD Solenoid Valve.
Working process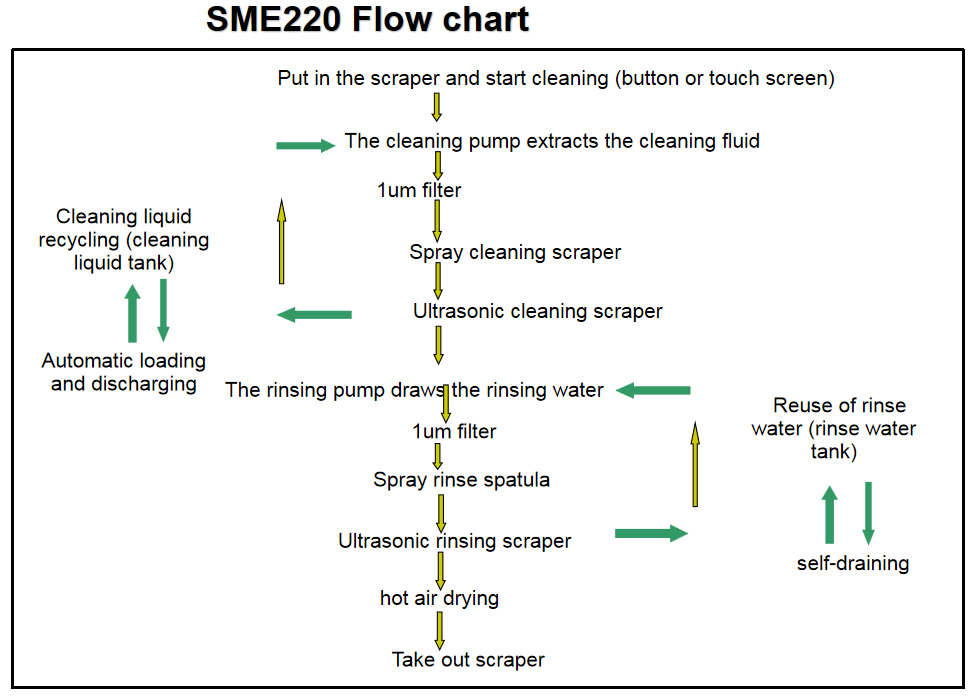 Specification