[embeddoc url="//hk03-1251009151.file.myqcloud.com/smthelp.com/desc/2015/12/S7000-Odd-form-Insertion-machine-Operation-Manual-1.pdf" download="all"]
Product Description
Southern Machinery's Odd Form Insertion Machine of S-7000 provides outgoing board quality levels of 500 ppm or better with high insertion speed, providing superior reliability and price-performance.
The equipment conveys rivets of various specifications (1.6 mm to 3.5 mm) sorted by the vibration plate to the clamp block, the insertion shaft accurately and quickly inserts rivets to holes on the PCB, and the base blooms rivets to various patterns and fastens them onto the PCB. The equipment can load and unload PCB automatically. It is equipped with one to four insertion shafts and can insert rivets of one to four models. One operator can operate several machines.
Based on Windows 2000, the simple-to-use, operator environment provides machine operation functionality, diagnostic support, management data, and a graphical product editor for easy pattern generation and maintenance.
Odd Form Definition
Odd Component:
Odd shape through-hole components that can not be automatically placed using standard through-hole insert machines due to the component's height, shape or weight:
Trends Driving Odd-Form Automation:

Drive to reduce defects
Need to increase throughput
Cost and availability of manual labor
– Availability of packaging

– Need for reduction in manufacturing costs

Market Challenges:

Irregular packaging
Conversion from hand assembly
Competing in low-cost markets
Lack of industry standards governing the assembly process
Large and Heavy Components
High force requirements
S7000 Odd-Form Solutions:

Most flexible head available on the market
Vision component inspection enables use for in Pin-in-Paste Applications
Vision component inspection finds quality problems before insertion
Data-driven programming and component database that bridges the gap between custom automation and Surface Mount Assembly Machines.
Bare PCB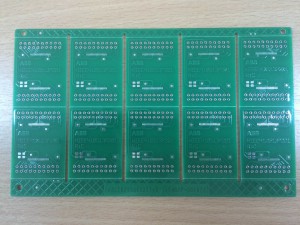 Odd Form Components
Save