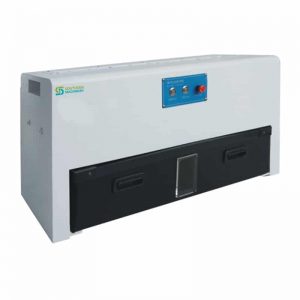 Introduction:
SMT automatic cutting machine, used for SMT machine of material recycling.There is usually no built-in recovery function of the placement machine, recycling waste material is done with garbage can, use scissors to cut staff hand, make environmental chaos, influence and tidy, artificial.And SMT automatic cutting machine is completely replace manual operation, realized the function of material, film one size fits all, will be recycled to SMT automatic cutting machine internal scrap material shear belt rules, shearing strip, film fell in SMT automatic cutting machine attached anti-static recycling box, convenient operators focus on.Without dedicated facilities placed waste of material, the same do efficient recycling fee.This not only give employees a good working environment, can better show good 5 s management ability, save labor costs, achieve intelligent operation.
Features:
1. Adopt intelligent control blanking time delay, time delay shear belt and sensor model (with board pasted on shear band) two modes;
2. The new cutting machine is suitable for the SMT various material, from 0.04 mm film to 1.5 mm thick belt can be easily cut;
3. Stable performance: imported hard tooth shape HSS cutting tools, similar to the principle of scissors, cut off all kinds of material, stable and durable, effective shearing width 680 mm (can customize according to customer's placement machine brand model);
4. The machine dimension: (L) (W) x 250 x 900 (H) 450, cover an area of an area small, usage and storage is very convenient.(this dimension is customized according to customer's placement machine feida head width of); 
5. Appearance using CNC sheet metal process + special pensu processing, durable, high-end atmosphere;
6. Cutting knife device adopts precision machining cutting foot drive system + double linear guide;
7. Material box is made of antistatic hollow plate production, stainless steel Angle (advantages: good appearance, light weight, strong and durable), is equipped with safety induction device, state police and without material box without shear zone;
8. Flexible: only 26 kg weight, equipped with four straight to the caster, convenient transportation;
9. Precision gear motor drive, no need of compressed air, reduce because of the unstable blanking pressure fluctuation;
10. Voltage: AC220V.
Contact:
SKYPE:fan19920311
EMAIL: quella@smthelp.com