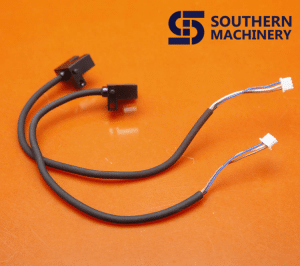 Panasonic SMT Feeder    Side sensor  N510037013AA
Why Choice Us?
We owning 10 years experience in providing SMT/EMS services.
Familiar design and engineering capability both on Hardware and software.
Successful design experience in SMT line.
Lean manufacturing.
High mixed, high value, low volume business expertise service.
Flexible operation, fast response and total satisfaction.
Good after-sales and extra value creation services including logistics support, valet procurement, supplier audit service and in factory office offering.