Description
We design and Electronic Manufacturing Service
– THT equipment, Auto insertion machine
– SMT equipment
– Accessories (feeders, racks, nozzles, etc…)
– Peripheral Equipment (Loader, Unloader, Conveyors, etc…
– Also, providing spare parts support
Southern Machinery can be the SMT/THT solution to your challenges in PCB assembly. We have over 30 years of experience in setting up SMT/THT assembly systems, and in servicing and supporting them. Southern Machinery manufactures a wide range of manual and automatic stencil printers; pick & place systems; benchtop, conveyorized, and batch reflow ovens; and other SMT/THT assembly equipment to meet all of your PCB assembly requirements. This high-quality equipment offers customers a highly economical, yet extremely efficient way of manufacturing their SMT/THT assemblies.
Users of Southern Machinery SMT/THT equipment include companies just starting SMT/THT board assembly, companies producing SMT/THT assemblies in low to medium volumes, prototyping and/or R&D applications, government Mil-Spec applications, and companies looking for flexible, off-line production.
We are sure we can cooperate with each other in any SMT/THT project, including with our PIN (Eyelet, Terminal, and Odd form) insertion machine.
Please take a look at our website and videos, and see what our capabilities are.
Contact us to get a 3D machine drawing display
http://smt001.asuscomm.com:8000/3D-html/Auto%20Insertion/S3010A%20Radial%20w%20loader.html
Username: smt   Password: contact us (info@smthelp.com)

Component Specifications:
Radial Component Specifications :Max Body Height:20MM,MAX Body Diameter10MMSpan: 2.5/5.0/7.5mm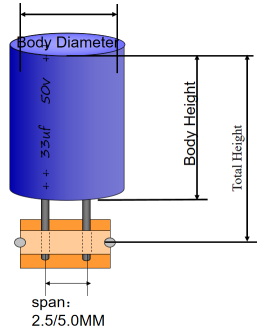 S-3000 Radial Insertion Machine:
The S3000 brings a new level of productivity to radial component sequencing and insertion, offering consistently high throughput regardless of the component type.
Single Span – 2.5mm lead spans
Dual Span – 2.5mm/5.0mm lead spans
Triple Span – 2.5mm/5.0mm/7.5mm lead spans
Expandable from 10 stations to 100 stations (10 station increments)
Speeds up to 18,000/hour
Long Life Tooling for RoHS Components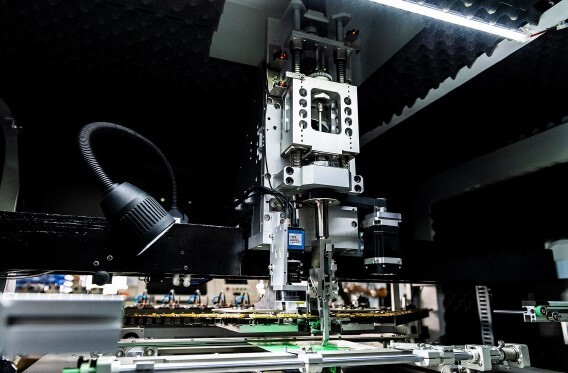 •High real throughput (12000 CPH)
•World-class reliability (1000 ppm)
•Manual Load or Automatic PCB Load/Unload
•Multiple clinch options with programmable height to avoid damaging SM components
•Scalable production – 10 to 100 inputs, (In-Line or Straight-Back)
•Single, dual, triple, and quad-span tooling
•Full range of insertion spans from 2.5mm to 10.0mm, including 3.5mm
•Widest component range – up to 22mm tall with no derate
•Component value and polarity verification prior to insertion
•Intuitive, graphical operator environment

Full Fuji Servo Drive System brings high throughput (12000 CPH)and reliability (1000ppm)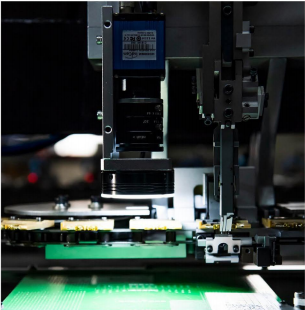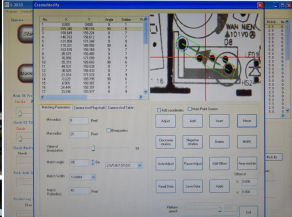 camera visual operating system makes programming faster, the operator can finish a new PCB insertion program within 5 minutes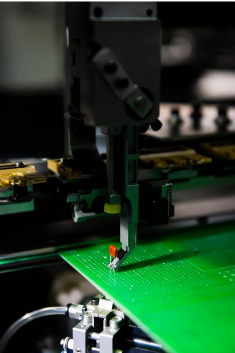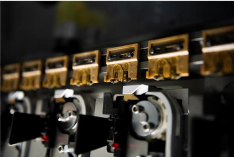 Compatible with UIC parts: insertion head, clinch base, CTA carriers, feeders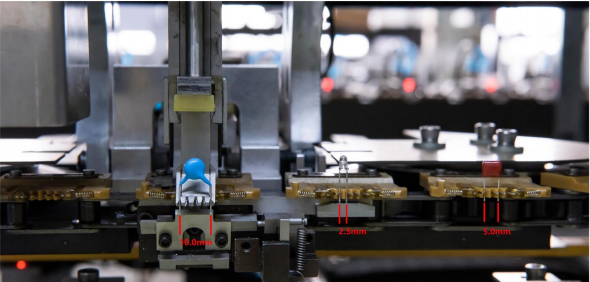 Quad-span support (optional) :
2.5/5.0/7.5/10.0 mm span component can be inserted at the same time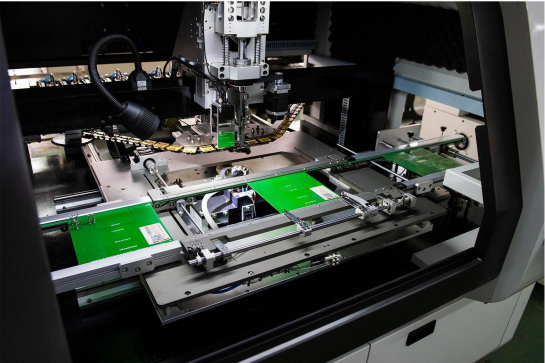 Auto PCB loading and unloading,MAX PCB size support : 400*400mm
Machine Operation UI:

                                                         Operation Main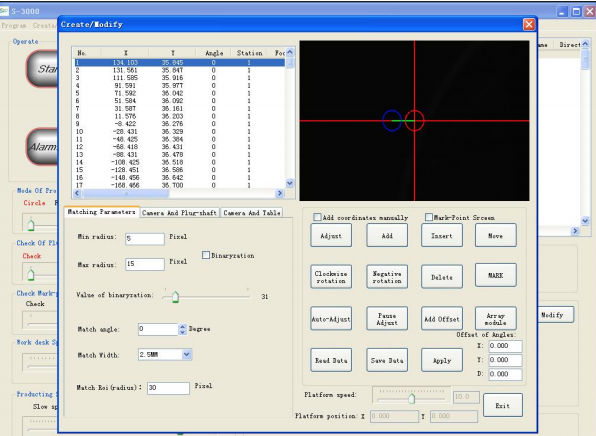 Program Edit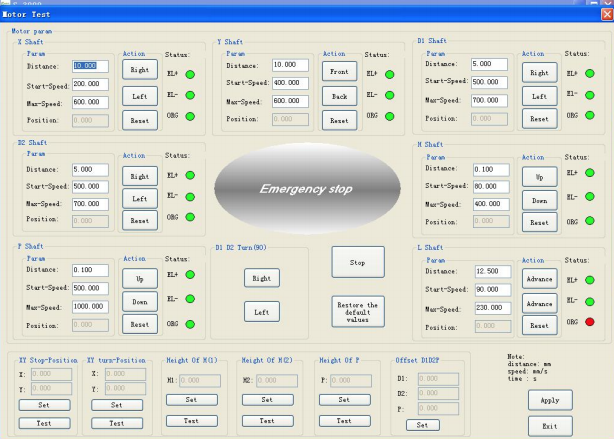 Servo Motor Test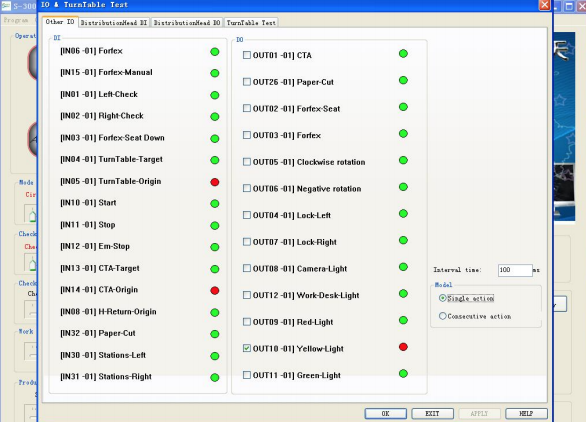 Machine I/O Diagnostic
S-3000 Radial Insertion Machine
Specifications:
Radial insertion machine (10stations)
1)Triple span 2.5/5.0/5.7mm,
2)Spec of speed:18000PCS/H
3)Insert direction:0°-360°, 1°increasment
4)Servo motor drove insertion head(13.0mm)and clinch base "N" type.
5)components require: standard tape packed radial leads components
6)Components available: capacitor, Transistor, LED lights, Key Switch,
Resistor, Connectors, Fuse Block, and other vertical tape packed materials
7)Core Machine Size (LxWxH)1800x1600x1800mm,
8)Core Machine Weight:1000KG
9)Power supply:220V, AC (single phase) 50/60 Hz
10)Air pressure: 0.6MPA, 0.3m3/minutes
11)Circumstance temperature: 10° C. to 35° C.
12)PCB transfer mode: automatic PCB loading/unloading
13)PCB Size:(Min)50 mm x50mm、(Max)400mm x 400mm)
14)PCB thickness:0.79-2.36MM
15)Clinch Length: 1.5-2.2mm(adjustable)
16)Clinch degree: 10º-35º(adjustable)
17)Coordinate correction: Machine vision systems.
18)Machine vision calibration systems
19)Control System: English or Chinese version interface
20)Southern Machinery platform software
Application

LEDSignage / LEDIllumination                       LEDDrivers / Fluorescent Ballasts              Set-top Box / Game / Motherboard

    Appliance (White Goods)                                         Power Conversion                                               High-Mix Environments
Insert a full array of radial lead components in tape-package