It is suitable for LED photoelectric, silver paste, nano powder material, ceramic powder, high viscosity coating and other high, sharp and fine materials
Features
1, Rotation/revolution with a high power vacuum pump
2, It can mix high-viscosity material using 2 centrifugal forces: rotation and revolution in a short time.
3, Mixing capacity from 300g~500g by using different containers.
4, Up to 10 preset programs(Can be customized), to meet different types of materials.
5, Max rotation speed is1200rpm, even the high viscosity material can be mixed evenly.
6, stability in use.
7, Some functions can be modified.
Description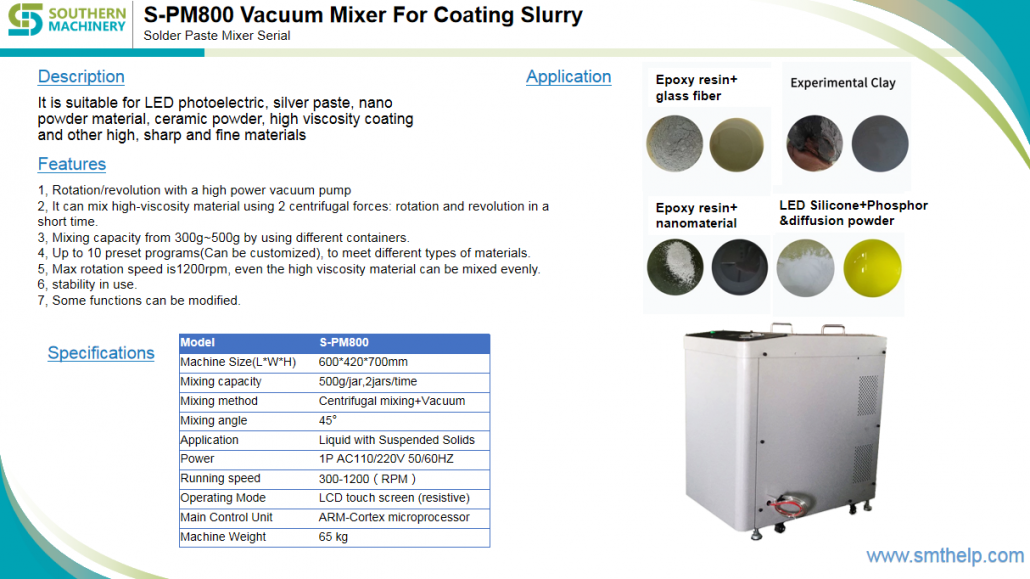 S-PM800 Vacuum Mixer For Coating Slurry
Application